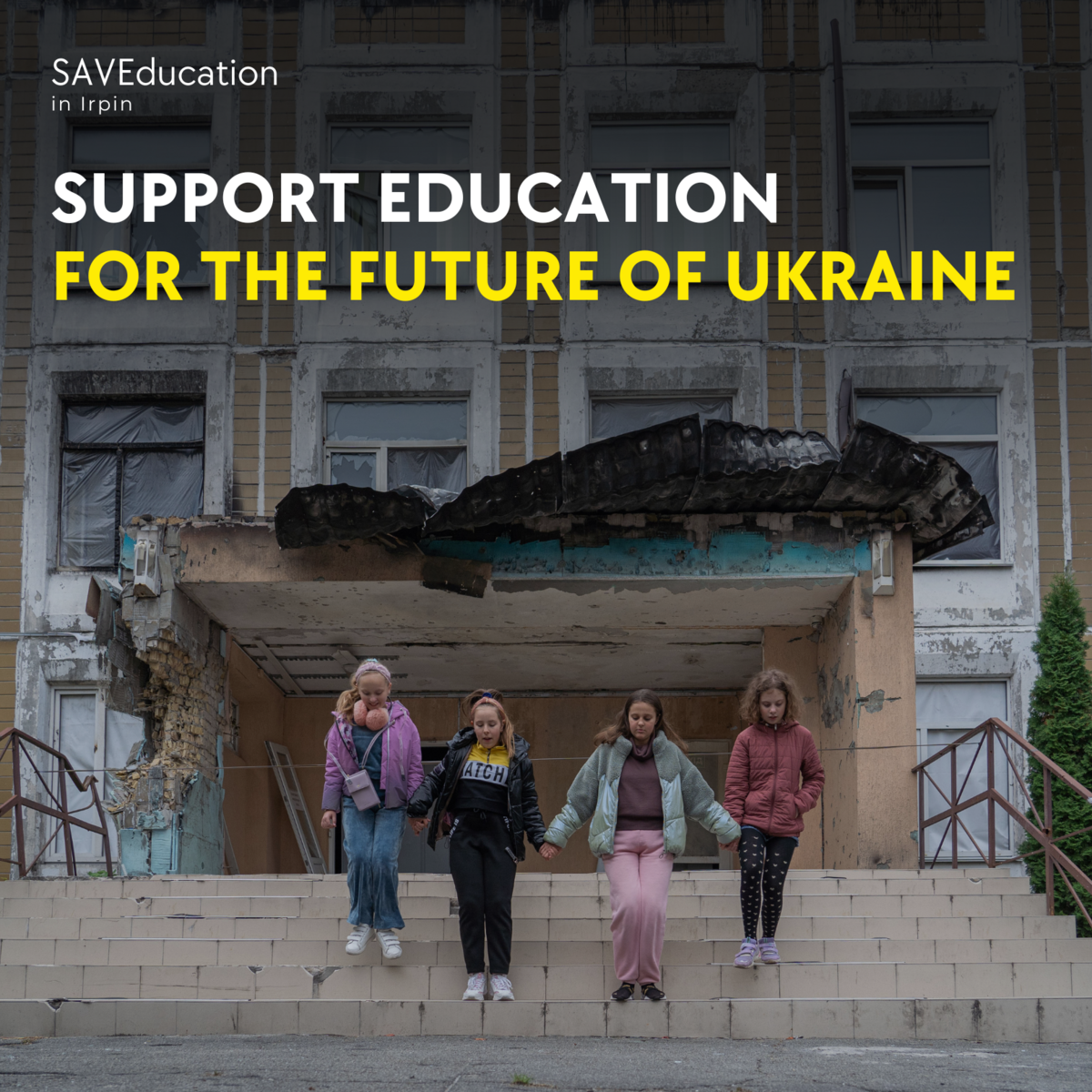 GEF SGP team in Ukraine announces the launch of Crowdfunding Campaign SAVEducation in Irpin. This initiative aims to restore educational institutions, equip shelters and organize a quality educational process for the children of the Irpin community.
Irpin is a Ukrainian city, which one of the first faced a full-scale invasion of russian troops. Irpin and neighbouring communities were under occupation for 23 days. The housing infrastructure suffered significant destructions. The entire social infrastructure of the city was almost destroyed. Hundreds of citizens did not survive the occupation, while others were left without homes, access to medical care and education. 10 schools and 10 kindergartens were damaged or totally destroyed. 7,000 children cannot attend school and have distance education.
The situation is similar in all Ukrainian communities, especially those not far from the front line or under occupation. For 5.7 million schoolchildren, the issue of safe and quality education has become urgent, so it becomes another front and an important mission for all Ukrainians and the international community.
We have united our joint efforts with Irpin City Council, Partnership Network on ESD in Ukraine and a number of CSOs for the future of Ukrainian children. Any support is important:
share information about the project, create a charity event or initiative for us;
become an ambassador or volunteer;
establish a partnership;
provide funding or in-kind contribution;
and any other support.
LET'S TOGETHER RETURN TO UKRAINIAN CHILDREN THEIR RIGHT TO QUALITY EDUCATION AND SAFE HAPPY CHILDHOOD!
Join and support!