Submitted by

admin

on 16 June, 2023 - 16:14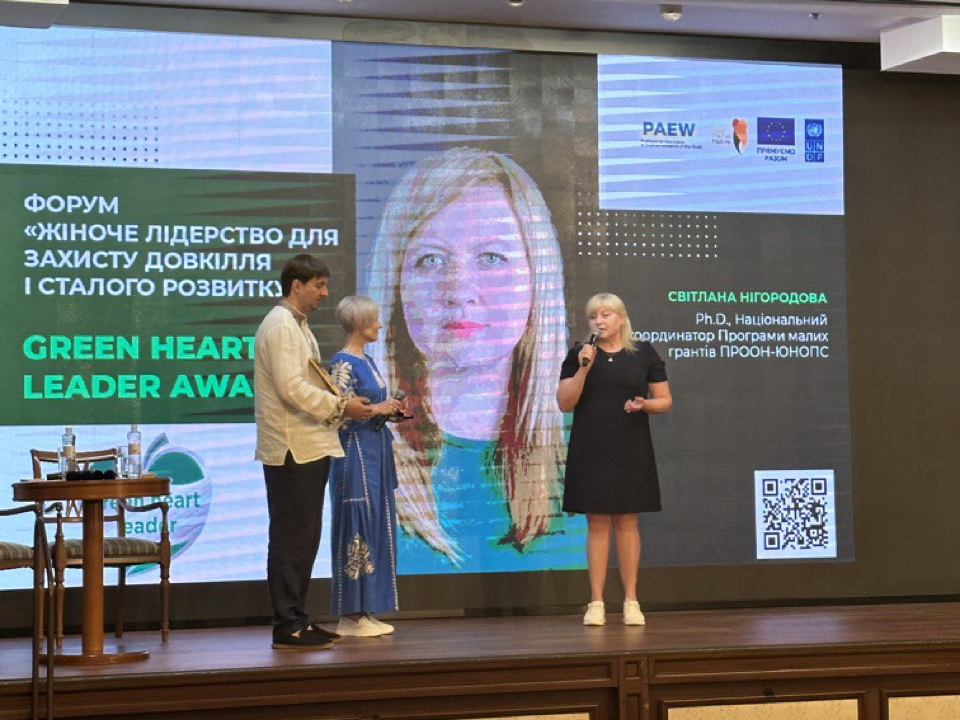 Under the slogan "Women's leadership for the protection of the environment and sustainable development", a Forum was held in Kyiv on June 15, at which 100 women from all over Ukraine received Green Heart Leader Award. The purpose of the Forum is to present examples of women's leadership in difficult times, to draw attention to the great responsibility of those who have the courage to lead, move the environmental agenda and help people. The Forum presented stories of indomitability and struggle for the future, for a clean environment and sustainable development. One hundred women-leaders reported what their teams are doing every day during the war for victory, including Deputy Minister of Foreign Affairs Emine Dzaparova, Deputy Prosecutor General Viktoriya Litvinova, Deputy Minister of Envorinment Viktoriya Kireeva, singer Ruslana Lyzhychko, people's deputies, business representatives, public figures.
It is a pleasure to note that Ms Svitlana Nigorodova, National Coordinator of the GEF SGP in Ukraine, was selected to the Top-100 women-leaders and received an Award. In her motivational address, Svitlana  thanked the women who are local leaders and jointly do good deeds for the benefit of the community and the environment. She noted that this is an honor for all the women-activists in the communities who help implement the green agenda. Good deeds unite!
The Green Heart Leader catalog can be viewed here.