Submitted by

admin

on 24 December, 2021 - 17:11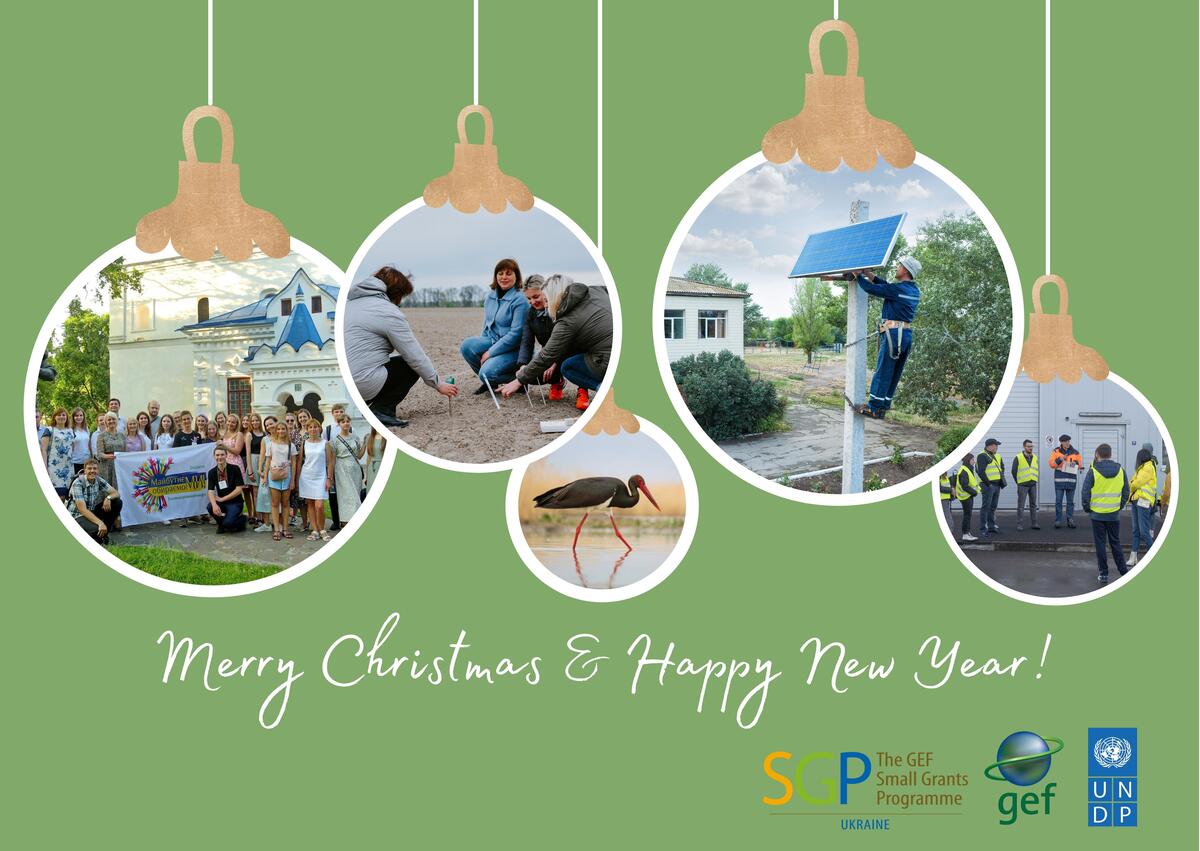 The GEF SGP Team in Ukraine congratulates colleagues, partners and friends with the New Year holidays! We wish you and your families Merry Christmas and Happy New Year!
May 2022 bring you only good news, positive changes and good health. We wish you peace and well-being, as well as sustainable development, effective environmental solutions and prosperity to your communities!