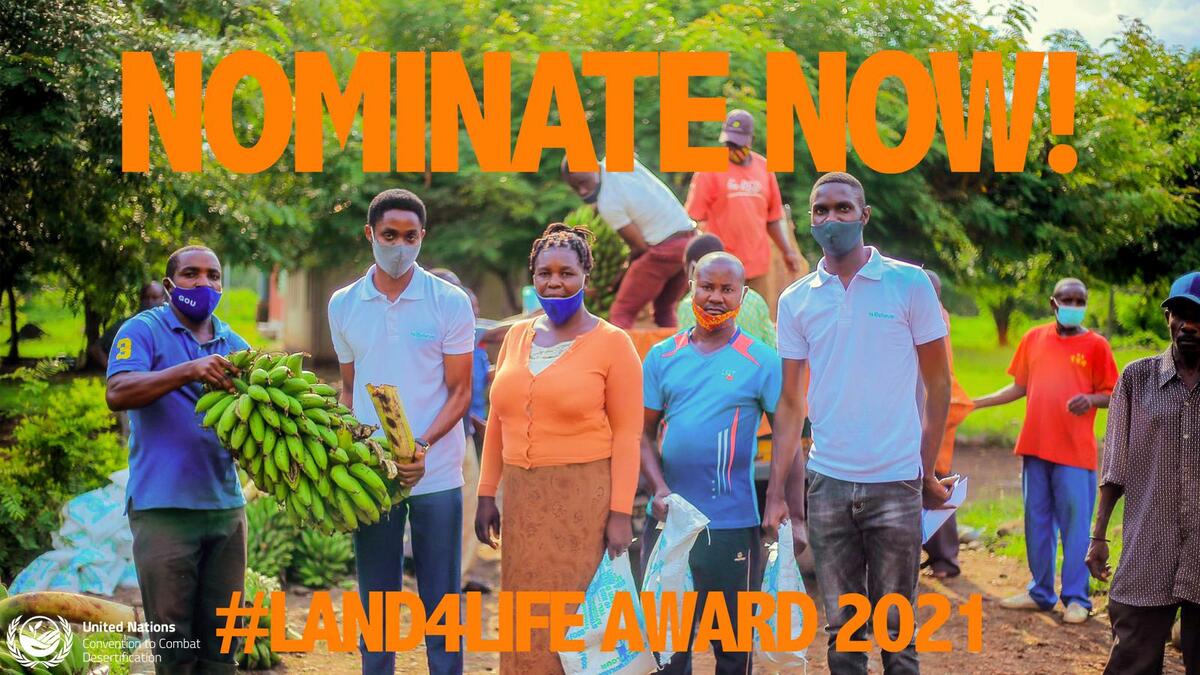 The United Nations Convention to Combat Desertification (UNCCD) launches the 2021 Land for Life Award. Under the theme "Healthy Land, Healthy Lives", the 2021 Award will recognize innovative and excellent efforts in land restoration and conservation, particularly in regards of the SDG 15 "Life on Land" and the Target 15.3 "Land Degradation Neutrality". The 2021 Award "Healthy Land, Healthy Lives" is targeting outstanding contributions from individuals or organizations working on the intersection of humanity and nature. 
Starting on 25 November 2020, third parties can nominate potential candidates.
The submission call ends on the 28 January 2021.
The winner will receive an individually tailored UNCCD secretariat support package for the duration of two years. Past award winners had, among others, the opportunity to showcase their story at international events, such as the Conference of the Parties to the UNCCD (COP) and the Kubuqi International Desertification Forum (KIDF), receiving major visibility among the policy decision makers and the public.
For more information and to nominate a candidate, please visit the website.