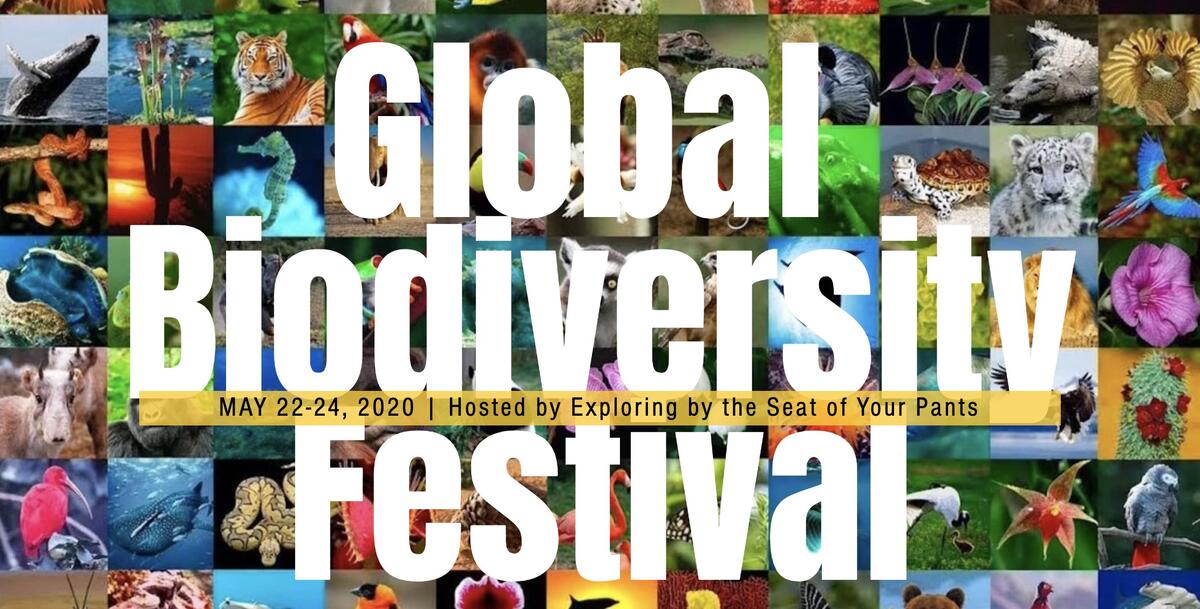 May 22nd is the International Day for Biological Diversity, celebrate with a virtual extravaganza featuring scientists, explorers and conservationists from across the globe!
The Global Biodiversity Festival is a virtual weekend with a simple goal of bringing the amazing diversity of life on our planet, live into everyone's home during these challenging times. From the 22nd – 24th of May, Fest will share the amazing variety of life on our planet and the scientists, explorers, conservationists and filmmakers documenting and protecting it. They will highlight the weird and the wonderful, but also the conservation challenges, along with the good news success stories.
These days we can't travel far, but you'd be amazed by the biodiversity that can be found all around you if you just slow down and take a look! Over the course of the weekend, we want everyone to get outside in their backyard, front yard and neighbourhood and document the variety of life at your doorstep. Take pictures of what you find and post it to Twitter or Instagram, tagging @ebtsoyp and using #BackyardBio. We want you to join the campaign and share the collection of life that can be found in communities around the world! Why wait till the weekend of the 22nd? Start sending some pics now and see them on GlobalBioFest page.
​
​