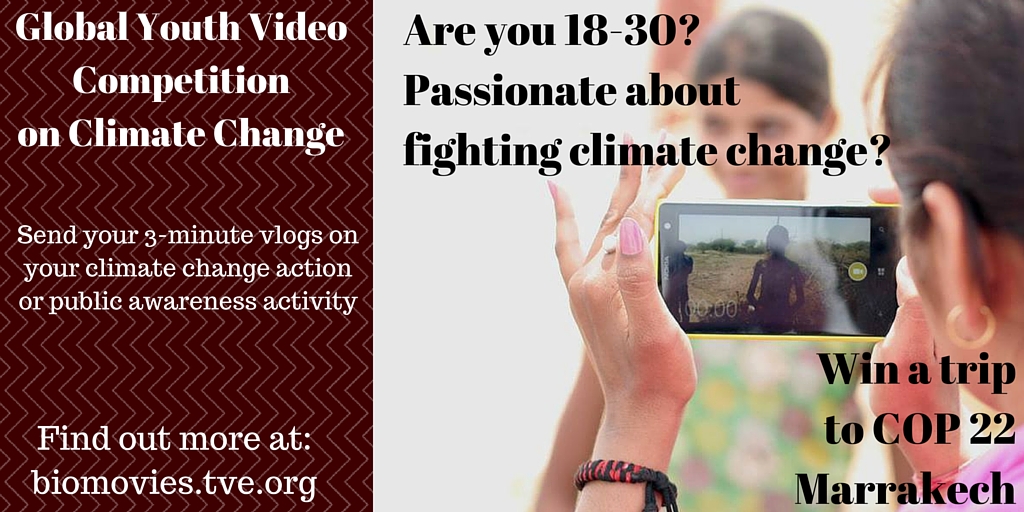 The UN Framework Convention on Climate Change has teamed up once again with tve to launch a video competition for the best youth climate projects happening around the globe.
Youth between 18 and 30 are encouraged to send an inspiring three-minute video in two categories:
Climate action: explaining how your activities have helped to address climate change.
Public awareness: showcasing their efforts to raise public awareness around climate change.
To enter the competition, participants must make a three-minute video about their activities and submit their entry using the Global Youth Video Competition entry form.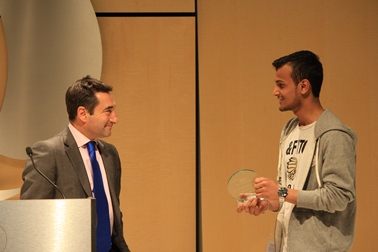 The two winners will receive the following prizes such as a round-trip travel to COP22 in Marrakech, Morocco, November 2016; and a position as a youth reporter for COP22, responsible for assisting the UNFCCC Newsroom team with videos, articles and social media posts.
Winning entries will be judged based on the following criteria:
Content;
Innovation, originality, and impact;
Technical expertise.
All films entered in the Global Youth Video Competition will remain available online for viewing as the tvebiomovies competition continues to run.
Detailed information can be found via the link.