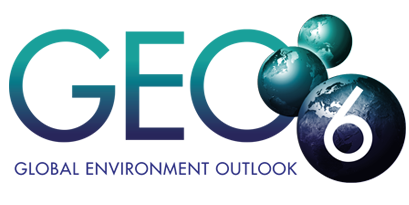 The United Nations Environment Programme (UNEP) is requesting interested persons to participate in this call and submit photographs to highlight the interactions between societies, economies and the environment across the PanEuropean region.
Selected photographs will be used in the GEO-6 Pan-European regional assessment report and/or in other relevant UNEP communications and publication materials for the PanEuropean region.The report, which will be launched at the 8th Environment for Europe (EfE) Ministerial conference in July 2016, will provide a comprehensive picture of the environmental factors contributing to human well-being.
The Pan-European GEO-6 assessment covers the following broad priority areas: Air Quality, Biodiversity, Freshwater, Chemicals and Waste, and Climate Change. The underlying theme for the assessment is 'Healthy planet, healthy people'. The priorities for the EfE conference are 'air quality' and 'green economy'.
In particular, UNEP is looking for photographs that depict the relationship between society, economies and the environment both positively and negatively.
The deadline is 1st March 2016. Entries must be accompanied with a completed submission form (Annex 1). Photographs and the submission form should be emailed using WeTransfer to This email address is being protected from spambots. You need JavaScript enabled to view it..
Should you have any queries please contact the UNEP secretariat at This email address is being protected from spambots. You need JavaScript enabled to view it.
For additional details please follow the link.