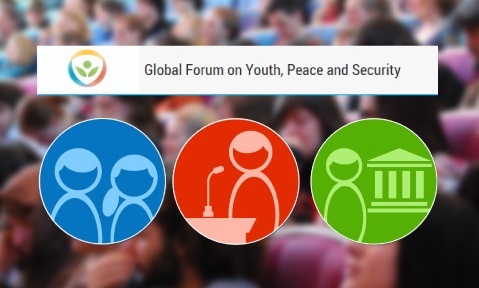 The Global Forum on Youth, Peace and Security will be hosted by Hashemite Kingdom of Jordan in Amman on 21-22 August, 2015. It is co-organized by the United Nations which is represented, on behalf of the Inter-Agency Network on Youth Development (IANYD), by OSGEY, PBSO, UNFPA and UNDP, in partnership with Search for Common Ground and the United Network of Young Peacebuilders.
The Forum will cover a wide range of topics related to countering of violent extremism, conflict prevention, violence reduction and peacebuilding, in order to reflect young people's contribution to these fields. The following areas will be included: Putting Young People at the Centre, Speech and Counter Speech and the Role of State and the International Community.
As a result, a Declaration to support young people in building peace will be developed and implemented. Also, enhanced coalition of existing youth networks into a Civil Society Consortium on Youth, Peace and Security is to be established, and extended evidence-base demonstrating positive contribution of young people created. A global multimedia and communication campaign highlighting the extraordinary efforts of young people working in conflict areas will be launched.
200 to 400 participants from all regions of the world will be involved in the Forum, including senior representatives from Member States, UN entities, international NGOs, foundations and donor agencies, academics, media and 100 young people, primarily representing youth organizations and youth groups, selected through an open call for application.
You can find an open call for applications for young people. More information you can find on a web-site. In case you have any questions, feel free to contact at This email address is being protected from spambots. You need JavaScript enabled to view it.. You are also welcome to ask questions, post queries, share stories, write blogs on #UNDP4YOUTH Space.